Synergy Total Care – you and your new lease vehicle, totally cared for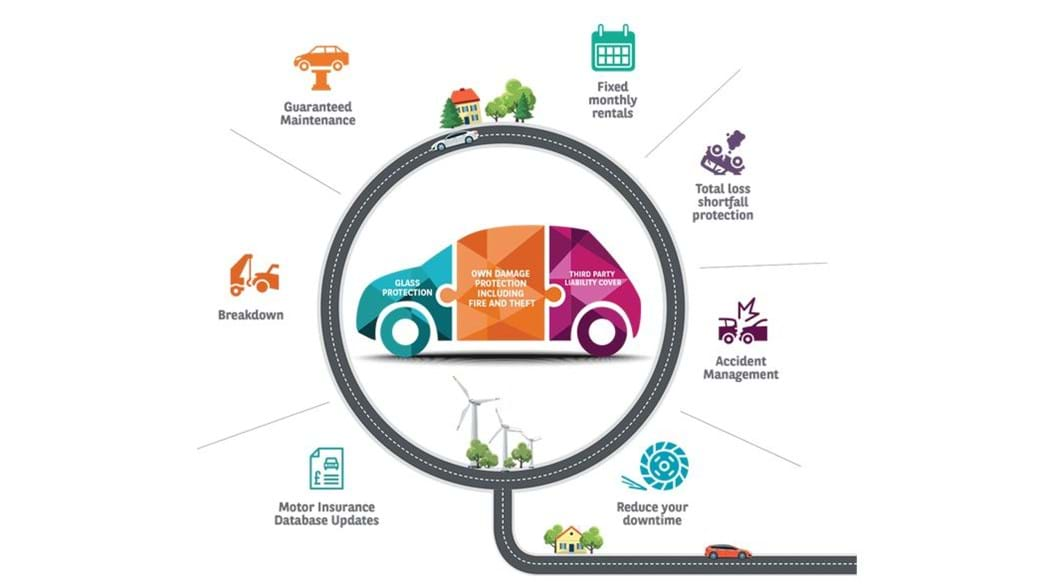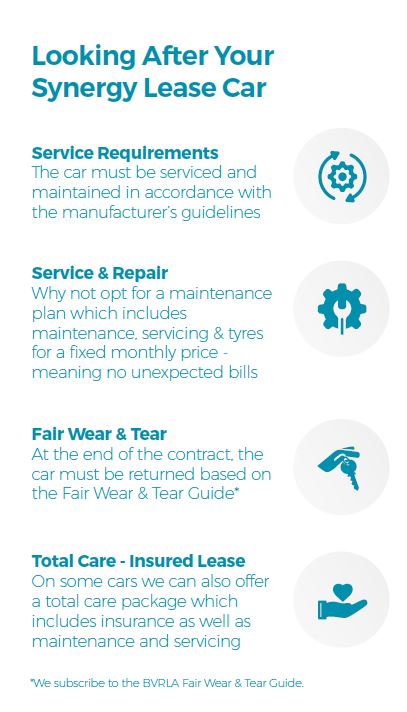 Stress free, 'grab-and-go' motoring with Synergy Total Care – your fully-insured lease vehicle.
If you like the idea of having a single fixed cost for your vehicle including insurance, service and maintenance, road tax, breakdown cover and even tyres, Synergy Car Leasing has the solution for you. It guarantees that you and your new lease vehicle are cared totally cared for and we thought we'd take some time to tell you a little more about this excellent package. Here's what it includes;
• Guaranteed Maintenance – All routine work due to be carried out during the length of your lease agreement is covered by Synergy Total Care, so you never have to worry about booking your vehicle in for its services.
• Breakdown Cover – Synergy Total Care comes complete with breakdown cover provided by the RAC. This means you'll never be left stranded and the experts in the orange will have you back on the road in no time.
• Third Party Liability Cover – From the first day to the last day, your lease vehicle is automatically covered for third party motor insurance, so you don't have to worry about your policy expiring.
• Accident Management – Accidents can be a deeply unpleasant experience, but if the worst happens, Synergy Total Care takes care of your vehicle and deals with any necessary repairs that need to be carried out.
• Own Damage Protection – These things happen, but when they do it's good to know that through Synergy Total Care, any damage resulting from either an accident or a fire will be repaired. It even includes glass protection.
• Total Loss Shortfall Protection – If your vehicle can't pull through after an accident and is written off, we will terminate your lease without you having to pay a financial penalty, which leaves you free to discuss a replacement vehicle
• Tyres  – Synergy Total Care operates a 'Fair Play' policy when it comes to tyres. In the event of an unfortunate puncture or blowout, we'll cover the cost of your replacement tyres.
To find out more about Synergy Total care or for a no obligation quotation, contact one of our friendly and professional team.
We're open 7am-9pm Monday to Friday and 5pm-9pm Saturday and Sunday.
www.synergycarleasing.co.uk or call us on 0333 254 1871.