Personal car leasing is for private individuals who want to benefit from driving a brand-new car of their choice, to the specification they require, at a fixed monthly rate and for a set term. Personal leasing can often be a more affordable, and hassle-free way, to drive a brand-new car.
Due to the high number of different leasing options available, our experienced team of Account Managers take time to understand how best to meet your individual leasing needs and requirements in the most cost-efficient way. We have a wide range of car leasing deals available across several top brands, so get in touch to find the car leasing deal to suit you.
Our Personal Leasing & Contract Hire Guides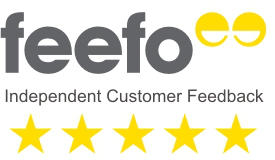 'Really easy to deal with, no pressure on the call and good advice'
They offered great advice and we''re not pushy, they listened to what I wanted not what they thought I wanted
Key Brands International Ltd
Posted 9 hours ago
PERSONAL CONTRACT HIRE (PCH)
Personal Contract Hire (PCH) is a rapidly growing way for individuals to acquire a new vehicle.  With PCH you never actually own the vehicle, you simply hand it back at the end of the leasing agreement.  The benefits of PCH include low, fixed monthly costs and a smaller initial payment which is usually the equivalent of three, six or nine monthly payments.  The payments on a PCH agreement tend to be lower than other finance methods as you are only paying an initial payment plus a monthly rental, and not paying to own the vehicle.
ADVANTAGES OF PERSONAL CONTRACT HIRE (PCH):
Fixed monthly rentals for the term of the lease
Low initial payment
Flexible options to meet your budget and driving requirements
No used car to worry about appreciation or sell at the end of the agreement
High value vehicles are often much more affordable on a personal lease, compared to purchasing them
Maintenance packages with monthly payments spread the cost of servicing and repairs
Road tax is included in the monthly costs
Manufacturers' warranties apply
CONSIDERATIONS FOR PERSONAL CONTRACT HIRE (PCH):
The vehicle must be maintained in accordance with the manufacturer's requirements
At the end of the term, the vehicle must be returned in line with the lease company's

 

Fair Wear and Tear policy.
If you exceed your agreed mileage, a charge will apply
There is no option to purchase the vehicle, it must be returned
It is your responsibility to insure the car with fully comprehensive cover
PERSONAL CONTRACT PURCHASE (PCP)
With Personal Contract Purchase (PCP), individuals have the option to purchase the vehicle at the end of the contract term by paying the Guaranteed Minimum Future Value (GMFV), also known as a 'balloon payment'.  
There are a number of flexible options to choose from at the end of the agreement:
Simply hand back the vehicle with no further liability
Become the legal owner of the vehicle by paying the Guaranteed Minimum Future Value (GMFV), or balloon payment
Refinance the GMFV amount and enter into a secondary leasing agreement, subject to status
ADVANTAGES OF PERSONAL CONTRACT PURCHASE (PCP):
Great for those individuals wanting the option to purchase the vehicle
Fixed monthly payments for the term of the lease
Low initial payment
Flexible options to meet your budget and driving requirements

The balloon payment is agreed at the start of the lease, meaning there is no risk of negative equity

Individuals have the choice to either keep the car or hand it back at the end of the contract
Road tax is included for the first year of the agreement
At the end of the agreement, it may be possible to finance the balloon payment in monthly instalments, subject to credit acceptance
CONSIDERATIONS OF PERSONAL CONTRACT PURCHASE (PCP):
The vehicle must be maintained in accordance with the manufacturer's requirements
At the end of the term, the vehicle must be returned in line with the lease company's Fair Wear and Tear policy
If you exceed your agreed mileage, a charge will apply
It is your responsibility to insure the car with fully comprehensive cover
It can be expensive to terminate your contract early