Mon - Fri 8:00 am - 7:00 pm
|

0330 134 5998
Search for your Best Deal
Ford Lease Deals
Ford is arguably Britain's most popular vehicle manufacturer. Here at Synergy we offer business and personal lease agreements on its wide range of vehicles, featuring our Best Price Guarantee and free UK mainland delivery. Browse our Ford personal lease and business lease deals below.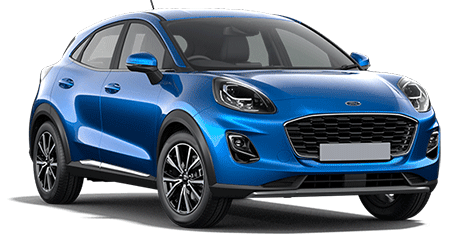 From
£209.99
+ VAT
From
£251.99
Inc VAT

Ford Lease Deals
Ford is arguably Britain's most popular vehicle manufacturer. Here at Synergy we offer business and personal lease agreements on its wide range of vehicles, featuring our Best Price Guarantee and free UK mainland delivery. Browse our Ford personal lease and business lease deals below.

From
£209.99
+ VAT
From
£251.99
Inc VAT

11,236 independent 5 star
feefo reviews
FORD

quick

Models
select
(10)
See what Synergy
customers are saying
Our business is built on repeat orders, recommendations and referrals. We're passionate about delivering an excellent customer experience. 
Anonymous User
Excellent communication through out the process. Clear pricing and good after delivery contact.
Posted 14 hours ago
N T R Ltd
Excellent customer service
Posted yesterday
Grenrose Scaffolding Limited
Glyn was very helpful and the service provided was great!
Posted yesterday
Anonymous User
Good customer service
Posted yesterday
Gracis Consulting Limited
Excellent communications and customer liaison
Posted 2 days ago
what our
FORD Customers say
N T R Ltd
Posted yesterday
Anonymous User
Posted 3 weeks ago
Castle Engineering Solutions Ltd
Really thrilled with the vehicle, exactly what we needed for the business.
Posted 2 months ago
Anonymous User
Amazing car! Very sporty and has all the added extras (leather seats, heated seats/steering wheel, car play, sound system etc..).
Posted 3 months ago
Steve Grant
Its only day two but generally pleased with the vehicle thanks
Posted 4 months ago
FORD BUSINESS AND PERSONAL LEASING
Looking for Fords for lease? Then you've come to the right place! Ford cars are popular for leasing, and for good reason.
Perhaps the most famous name in the world of cars, Ford was founded back in 1903, and the American company has never looked back. From 1908 to 1927 Ford produced what was really the first affordable car and opened motoring up to the masses. This car was called the Model T, and over the course of its life, 16.5 million of them were solved, changing the world forever.
Providing attainable cars that are great value for money, such as the great Ford car leases on offer in the UK, has been a core pillar of the Ford way ever since the early days. The company flourished off the back of bringing the car to the people and at one time owned other famous names like Jaguar, Aston Martin, Volvo, and Land Rover. Now in 2018, Ford looks after itself and in the last decade has produced some of its best work. Ford lease deals are a great choice for our customers, and that's why so many of them choose from best Ford leases.
A Ford for lease is extremely popular here at Synergy – the Fiesta supermini and the Focus hatchback are some of the UK's best-selling leases. However, the C-Max and S-Max Ford deals have been popular with families since they first arrived.
Ford on lease performance models have made a bit of a comeback in recent years, the iconic Mustang muscle car has finally been allowed to be produced for a UK market, the Ford lease cars are considered some of the very best in the genre inclusive of the Fiesta ST and Focus RS hot hatches! We have many Ford cars for lease to choose from, so check out the page above to see what Ford lease offers are available.
The most recent Ford car lease offer the size and comfort of a luxury SUV for a more modest price tag. We have seen a vast upwards trajectory in demand for our Ford car leasing deals since the launch of in the UK is known as the Edge, a larger SUV that aims to this car. Ford has also attempted to increase its levels of luxury and style by introducing a new trim-level that appears across a variety of models. Known as 'Vignale', the trim level offers increased levels of luxury and a more stylish exterior design in an attempt to rival the likes of Volkswagen.
It's probably fair to say Ford leasing deals and offers in the UK aren't quite as advanced as some other brands when it comes to bringing an electric Ford lease deal to market. As of this moment they have a hybrid option available for several models as well as the new all electric Mustang Mach-E. They are also focusing on adding hybrid power to the Ford Transit range.
Why lease your Ford from Synergy?
Ford car leasing offers an extensive range of vehicles designed to cater for the diverse demographics of its customers. Our Ford car lease deals in the UK are great value and are supported by our Best Price Guarantee. We offer all our Ford cars for lease on either a Ford business lease agreement or alternatively you can secure Ford personal lease deals with us.
With a host of different cars available, Ford commercial leasing is an excellent choice for many businesses. We have a range of different Ford company car leasing deals as well as our fleet lease agreements, so you're sure to find the right car for your business. Speak with our team today to find out more about Ford fleet leasing and to get matched with your ideal company car lease.
Lease deals on Fords are a great choice. When leasing a Ford through Synergy all our customers all get a personal account manager and free UK mainland delivery. We aim to make Ford vehicle leasing in the UK easy! Whether you are after our great value Ford personal leasing deals or Ford business leasing deals, we have an extensive range of cars in the UK to choose from when opting for this type of lease. We also understand our customers have a diverse range of needs, so we have ensured we have the full range of Ford Auto lease deals as well as the Manual range.
If you have any specific questions regarding a lease Ford, such as options regarding a Ford short term lease or a Ford lease hire be sure to contact the Synergy team today. Our team of product experts are on hand to find you the perfect Ford leasing deal or contract hire agreement. Ask our team about what Ford car lease specials we can match you with, as well as your Ford lease options.
What is the best Ford to lease?

Ford leasing is a popular choice for many of our customers. The Ford Fiesta and Ford Focus are some of the best-selling hatchback leases in the UK. For customers looking for a larger car, such as an SUV lease, the Ford Puma and Ford Kuga are both great options.

Does Ford have any electric cars to lease?

How much does it cost to lease a Ford?

Leasing a Ford on a personal lease contract can start, for example, at around £239 per month inc. VAT for a Ford Fiesta, however pricing does change. Factors such as the initial rental amount, the annual mileage allowance and the contract term length will affect the monthly lease price.

What are the advantages of leasing a Ford?

Leasing a Ford with Synergy means you have a great selection of cars to choose from, which are leased for 2, 3 or 4 years and then simply handed back, so there is no need to worry about depreciation. Whether it's a hatchback or an SUV with a petrol or electric engine, you're bound to find what you're looking for. No matter what car has caught your eye, your dedicated Synergy Account Manager is always on hand to guide you through the leasing process.

How Safe, Practical and Reliable are Fords?

Ford vehicles are known to be safe and reliable. Many Ford cars have been awarded a 5-star safety rating from the Euro NCAP, such as the Ford Focus, and many have a 4 star rating, such as the Ford Puma. You can also take out an optional maintenance package with your Ford lease car so you card drive away feeling extra secured that you're in safe hands with us.
JOIN OUR
MAILING LIST
Be the first to receive exclusive special offers, news and information from Synergy Car Leasing. We will not pass your details to anyone else.
You can unsubscribe at any time. View our Privacy Policy.
TALK TO
OUR TEAM
CALLS ARE CHARGED AT YOUR STANDARD RATE & ARE INCLUSIVE IN YOUR MOBILE ALLOWANCE.
Lines are open:
Mon - Fri | 8:00 am - 7:00 pm
Sat - Sun | 10:00 am - 3:00 pm

Request a callback
ACCREDITATION
& PARTNERS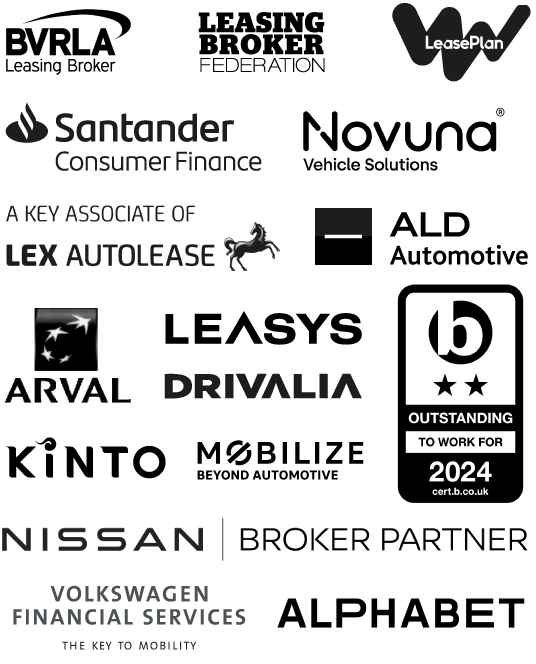 Synergy Automotive Ltd trading as Synergy Car Leasing is authorised and regulated by the Financial Conduct Authority (FCA) FRN 660618. Synergy Automotive Ltd trading as Synergy Car Leasing is a credit broker and not a lender.