The Geneva Motor Show is the biggest motor show of the year, and the 2019 edition had plenty of exciting new models on display for the first time. Synergy Content Editor Jonny Edge has picked out 6 new cars that he thinks you could be leasing from Synergy in the not too distant future.
1 – Alfa Romeo Tonale
Though technically just a concept car at this stage, the Alfa Romeo Tonale on display at Geneva this year looks awfully close to a full production model. With speculation suggesting that Alfa will be launching its new compact SUV as early as next year, it's easy to put two and two together.
Alfa Romeo describes the Tonale as a "…mid-size utility vehicle with an urban vocation and an athletic personality." but what you really need to know about it is that this is the first Alfa Romeo that has been displayed with plug-in hybrid technology. In fact, Alfa Romeo is already describing it as its first plug-in hybrid model, further fuelling the speculation that this will be the new 2020 compact SUV – albeit with some changes between now and launch.
2 – Mazda CX-30
From a car which should be coming soon to a car that definitely is coming soon – the new Mazda CX-30. Mazda has been on fine form for the last few years, introducing or improving on a string of excellent vehicles. Company boss Akira Marumoto has said that Mazda "…designed the CX-30 to be an essential partner in the customer's life." and Mazda has said that the CX-30 will drive in the typically engaging and fun manner that its cars are famous for, while keeping occupants in comfort.
The CX-30 will sit in-between the CX-3 and CX-5 SUVs and will launch later this year.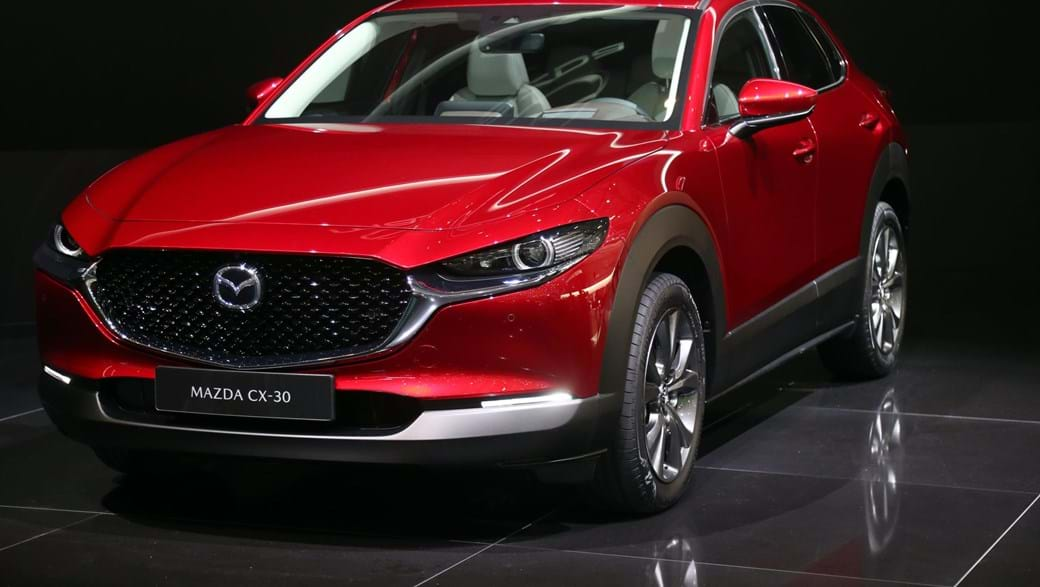 3- Renault Clio
The 5th generation of this famous French supermini will arrive with us later on this year and there is a lot of excitement surrounding it. Ever since the Clio first appeared in the 1990 it has been a popular car with people from all kinds of different backgrounds, and its universal appeal looks set to continue with this next generation.
When it arrives with us in the Autumn, the new Clio will feature mild hybrid technology to lower CO2 emissions and improve economy, along with a revamped interior featuring a mature, high-quality finish and a striking portrait touchscreen infotainment system. Renault says that 100% of the parts used are new, but that it has taken an evolutionary approach to the new Clio's design.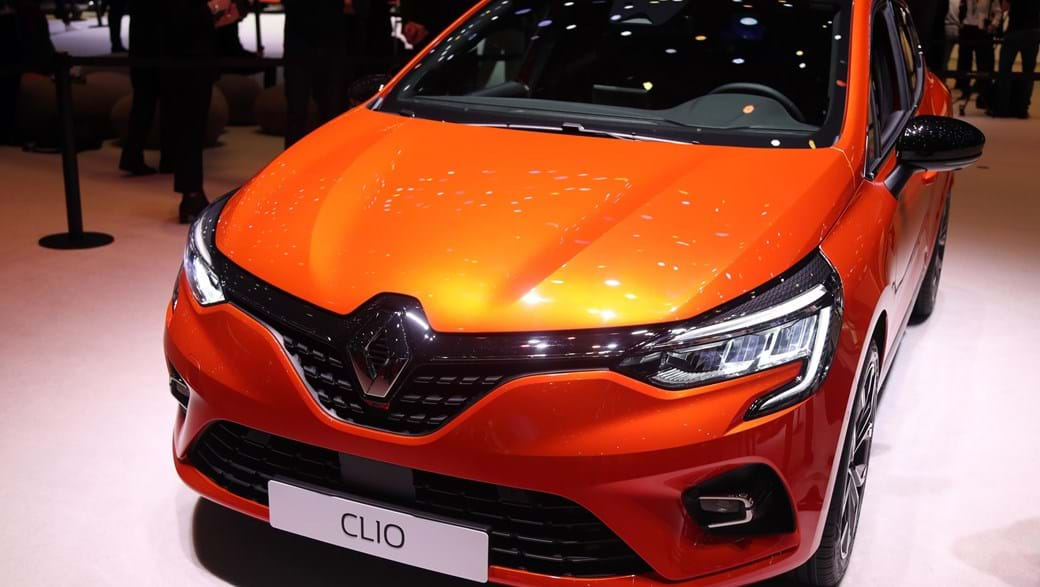 4 – Peugeot e-208
What an important car this could turn out to be. This is Peugeot's very first pure-electric vehicle, a zero-emission version of the all-new 208 supermini. There will of course be petrol power for the new 208, but it's the electric version we've got our eyes on and that's because Peugeot has said it will be able to cover over 200-miles on a full charge, which is an impressive amount for a smaller electric-only car.
Peugeot has also stated that it will be producing a range of new charging points and wall boxes for the e-208, with a useful overnight 0-100% battery charge time of 8-hours being promised. As the world slowly rotates towards an electrified future, we think this French fancy could catch the eye of many looking to lease their first zero-emission vehicle.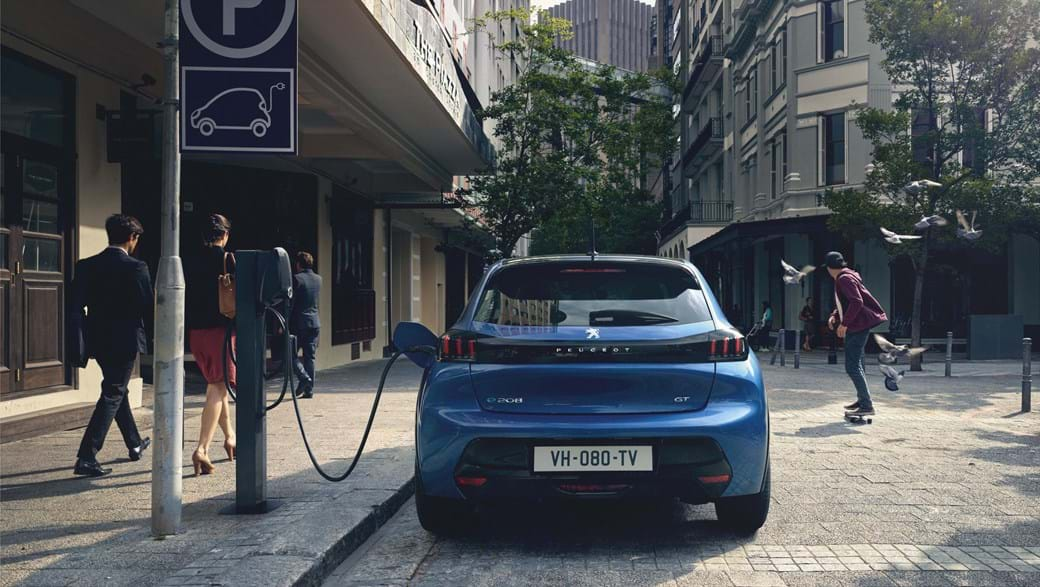 5- Volkswagen T-Roc R
The Volkswagen Golf R consistently ranks among our most popular cars here at Synergy. It's currently the only 'R' model in the Volkswagen family, but that's about the change, because the T-Roc will soon become the second member of the Volkswagen stable to get the high-performance 'R' treatment.
As the T-Roc is the 'Golf SUV' of the Volkswagen family, it makes sense that it gets the same 2.0-litre, 4-cylinder turbocharged engine producing 296bhp. In fact, it gets exactly the same elsewhere too, with a 7-speed automatic double-clutch gearbox and '4MOTION' all-wheel drive. Synergy customers who want an SUV but serious performance won't have to wait much longer for this to arrive – it's due to arrive before the end of the year.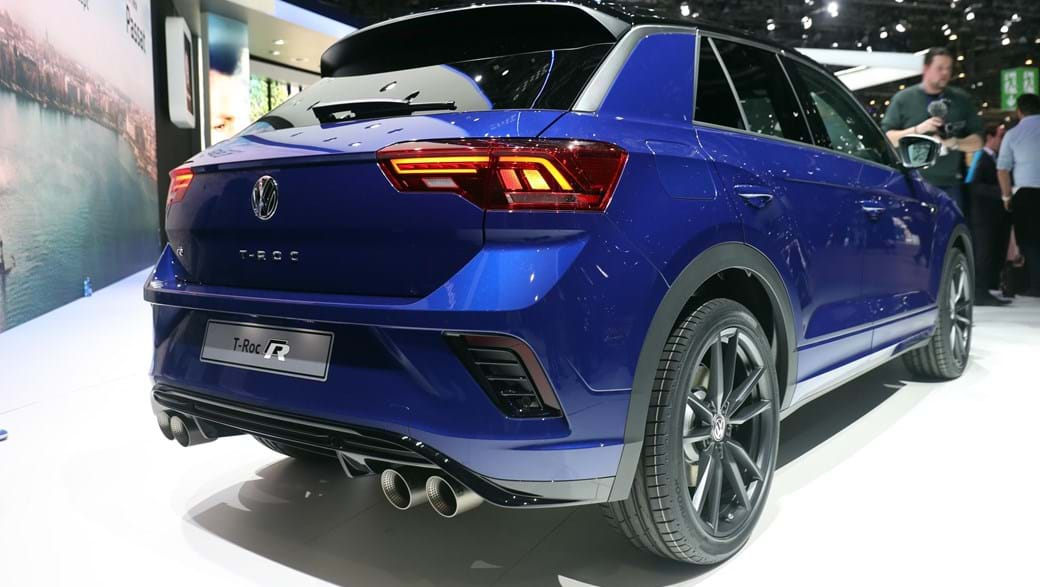 6 – Honda e Prototype
Yes, this is technically a prototype, but it is said to be incredibly close to being the full production model that Honda is due to show us before the end of this very year. This retro-influenced city car is another zero-emission, pure-electric machine with trendy urban types in mind and while the exterior draws inspiration from classic small cars, the interior looks like something you might find on a spaceship. It is dominated by two large digital screens, and it really doesn't look like anything else from the existing Honda factory.
Aside from being a cool, quirky new electric vehicle, could the e Prototype also hint at a new design direction for Honda?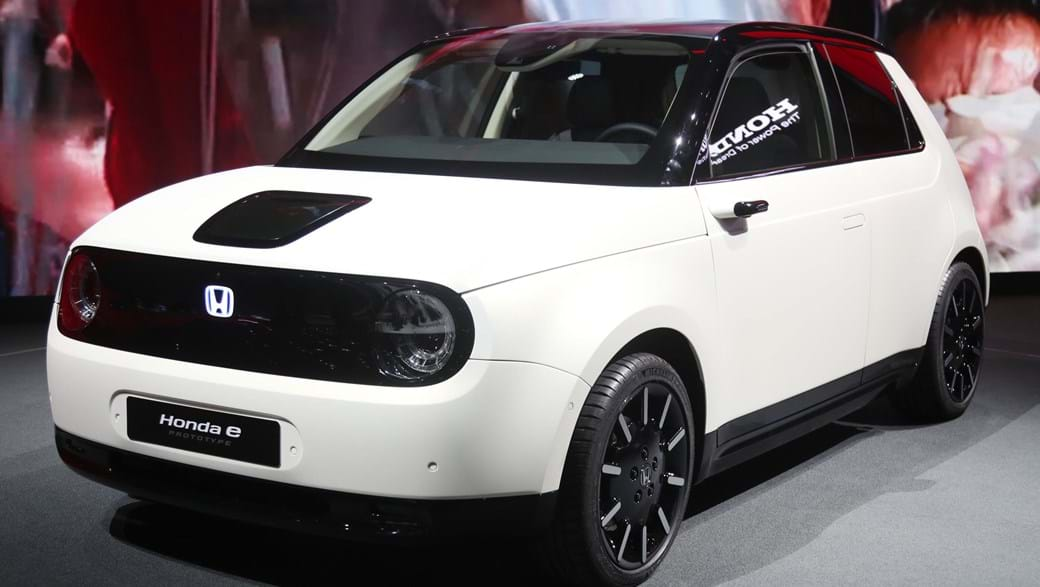 Synergy Car Leasing offers a 5 star leasing experience and is recognised as the number 1 Leasing Broker in the UK. We offer car and van Business & Personal Contract Hire and Leasing. Call a member of our friendly and professional team for a bespoke leasing quotation