Mon - Fri 7:00 am - 9:00 pm
|

0330 134 5998
Search for your Best Deal
PEUGEOT LEASE DEALS
Peugeot makes versatile and reliable vehicles offering technical innovation blended with French style. Synergy provides business and personal leasing offers for mainland UK delivery.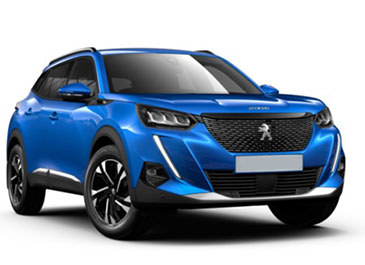 From
£141.3
+ VAT
From
£169.56
Inc VAT
PEUGEOT LEASE DEALS
Peugeot makes versatile and reliable vehicles offering technical innovation blended with French style. Synergy provides business and personal leasing offers for mainland UK delivery.
From
£141.3
+ VAT
From
£169.56
Inc VAT

7283 independent 5 star
feefo reviews
PEUGEOT

quick

Models
select
(10)
See what Synergy
customers are saying
Our business is built on repeat orders, recommendations and referrals. We're passionate about delivering an excellent customer experience. 
Humaira Sharif
Craig was excellent from day one, as he responded quickly and was enthusiastic and helpful through the process. He kept us informed throughout the…
Posted 9 hours ago
Jamie Byrne
Overall, a great customer experience. We were able to find the right car to fit our requirements. They were able to source the car a little earlier…
Posted yesterday
Michael Heath
Good service, information provided in a timely manner kept in the loop at all times very professional
Posted yesterday
Anonymous User
A few telephone calls to start with, but once the deal was sorted, kept informed right up to delivery. Definitely recommend!
Posted yesterday
Ann Raspin
I have used the services of synergy 3 times now and each time they have been extremely helpful and efficient. Everything went very smoothly.
Posted yesterday
what our
PEUGEOT Customers say
David Plant
SHORT TIME OF RECIEVING VEHICLE BUT GOOD FOR VALUE
Posted one month ago
Dan Brooks
very happy with the car so far
Posted 3 months ago
Anonymous User
Good car whih is easy to drive for both of us.
Posted 4 months ago
Anonymous User
Best 7 seater to date .plenty of room and dream to drive.
Posted 5 months ago
Anonymous User
A fun car to drive but some technical issues such as dash lights that came and went again, a horribly temperamental Apple CarPlay system and some…
Posted 7 months ago
PEUGEOT BUSINESS AND PERSONAL LEASING
Famous French marque has over two centuries of history behind its name and has always been a popular sight on UK roads.
It's not everyday that a firm famous for making coffee grinders and bicycles enters the motoring world is it? This is exactly what happened back at the end of the 19th century though, when Peugeot – a company with over 80 years of coffee and cycling products behind it – suddenly started to build cars.
If those Peugeot pioneers could see their company now they'd be delighted with that decision to get into motoring. Peugeot is a world-famous name and makes fabulously styled cars across a variety of segments, from city cars to sports cars, saloons to SUVs. The firm has won major motorsport events and won many awards for the designs of its road cars too. 
We offer fantastic deals on some of Peugeot's best roadgoing offerings. We currently have 11 Peugeot models available through Synergy, including the 2017 European Car of the Year – the gorgeous new 3008 SUV – or the ever-popular 208 supermini. Peugeot's popularity with both the public and Synergy customers has always been a constant thanks to its striking designs and affordable, engaging products.
Away from the SUVs and superminis, Peugeot also produces light commercial vehicles and we also offer those on lease agreements here at Synergy with the Partner, Boxer, and Expert making up our current line-up of Peugeot LCV's.
Peugeot Fact: At various stages in its history Peugeot has won major championships in Rallying, Hillclimbing, and Endurance Racing. It has even won the Tour de France 10-times.
Why lease your Peugeot through Synergy?
Popular French style with strong equipment levels and great value for money makes Peugeot a great manufacturer for so many customers of ours. They cater for so many tastes and recent models have been some of the best in the firm's history.
When leasing your Peugeot through Synergy you'll have the option to take out an agreement on either a Business or Personal contract, and all customers get their own dedicated account manager.
The Synergy benefits continue too, as our excellent track record of customer service has seen us achieved the coveted the Gold Trusted Service Award for the last 4 years. Our prices are all backed up by our Best Price Guarantee and we offer free UK mainland delivery to provide you with the best possible vehicle leasing experience.
What is the best Peugeot to lease?

There are several models featured within Peugeot's range; electric and hybrids, city cars, SUVs, estate cars, family cars and even sports cars. Amongst the most popular Peugeot models are the hatchback 208 and the 2008 and 3008 SUV models.

Does Peugeot have any electric cars to lease?

Peugeot is rapidly expanding its range of electric options. Many of its well-known models are also available as an electric option, including the 208, 2008, 3008, 508 Fastback and 508 SW.

How much does it cost to lease a Peugeot?

Leasing a Peugeot with Synergy can cost as little as £169 per month including VAT for the Peugeot 108. The cost to lease will depend on current offers available, the initial rental amount paid, the length of the lease contract and the annual mileage allowance.
Join our
mailing list
Be the first to receive exclusive special offers, news and information from Synergy Car Leasing. We will not pass your details to anyone else.
Talk to
our team
Calls are charged at your standard rate & are inclusive in your mobile allowance.
Lines are open:
Mon - Fri | 7:00 am - 9:00 pm
Sat - Sun | 10:00 am - 8:00 pm

Request a callback
Accreditation
& Partners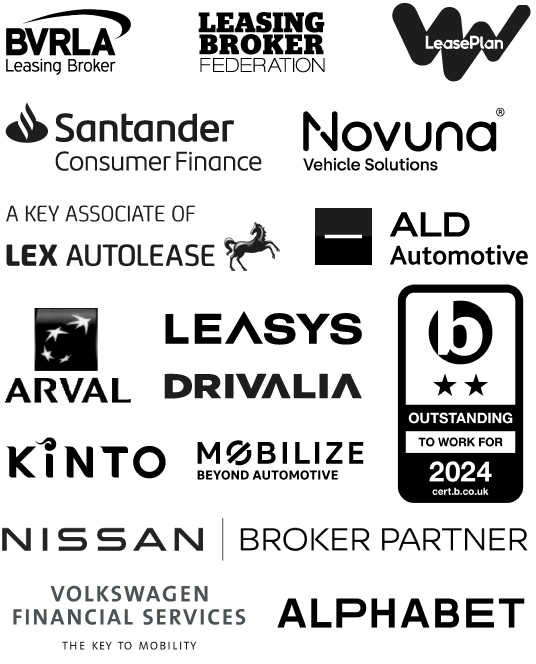 Synergy Automotive Ltd trading as Synergy Car Leasing is authorised and regulated by the Financial Conduct Authority (FCA) FRN 660618. Synergy Automotive Ltd trading as Synergy Car Leasing is a credit broker and not a lender.