We hadn't driven a Toyota in quite some time, so we took a time-out to test Toyota's new RAV4 hybrid SUV out on the road.
---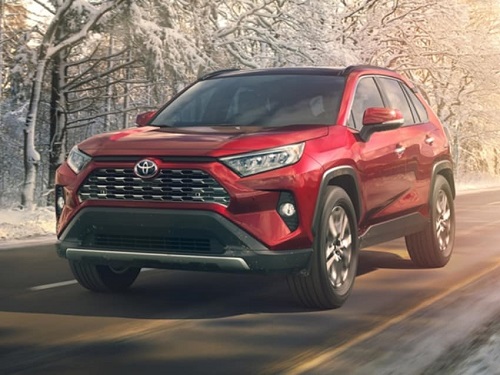 Things are changing with Toyota, particularly in the last couple of years. Toyota has entered a phase of producing more expressive and interesting cars, even reviving a couple of names from its past – Corolla and Camry. They're two of several new cars that Toyota has introduced recently, but the one that's really got Synergy customers all excited is the one we have here - the all-new RAV4.
Almost every Toyota produced is now a hybrid. The Japanese giant has done away with diesel altogether and there aren't all that many Toyota models left that run on petrol alone. Times have changed and the new RAV4 is exclusively hybrid, being powered by the combination of a 2.5-litre 4-cylinder petrol engine and an electric motor combining for 215bhp in the front-wheel drive model or 219bhp in the all-wheel drive version.
This unit imposes itself on the overall character of the RAV4 due to the distinctive way in which it works. When you initially begin to move, the electric motor will deploy to get the car moving along before the petrol engine kicks in to give you more power. It's very clever and very slick, giving the RAV4 a really laid-back vibe and it moves along in what feels like languid, long strides, as if little effort is really required. Noise levels overall are pretty low and while a CVT automatic might not be to the tastes of drivers who like to feel really involved, if you just want to sit back and relax it'll serve you well.
There's plenty of room in the RAV4, it's larger than ever before and even features a healthy 580-litre boot which can expand to over 1,600-litres with seats folded down. A key selling point is also going to be Toyota's generosity with standard equipment –the safety features could save lives. They come as part of Toyota's 'Safety Sense' bundle that is now standard on all RAV4 models and includes enhanced pedestrian detection, lane-keeping assist, automatic cruise control, automatic high beam and traffic sign monitoring.
The RAV4 really has a lot going for it and there's now a little feeling of Lexus seeping into these products. The looks, the standard equipment, the noise and ride quality all feel very upmarket.