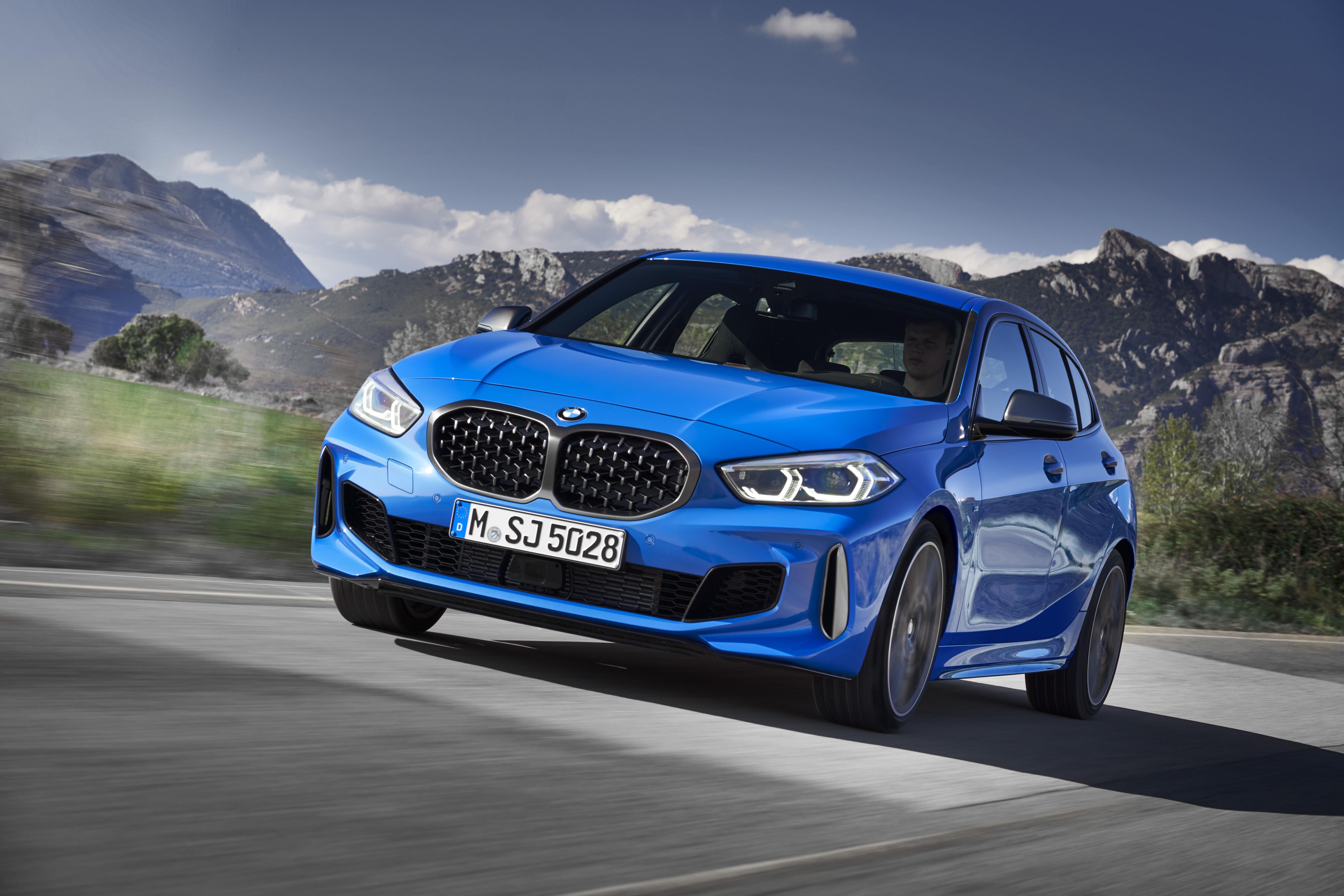 Springtime traditionally sees many new arrivals and here's another, the all-new BMW 1-series- available to order from Synergy later this year.
The BMW 1-series has always been a popular car with our customers here at Synergy, and now they've an all-new model to look forward to. This 3rd generation of the 1-series is drastically different to the car it will be replacing, as BMW looks to deliver on its promise of offering customers more space and practicality while maintaining the high-quality and entertaining driving dynamics that the 1-series has become known for.
With each new generation that comes along cars seem to grow larger, but the all-new 1-series has managed to pull off a bit of a trick by being simultaneously smaller and bigger than the model it replaces. The overall length and wheelbase have both shrunk slightly but the width and the height have both increased, improving interior space in all areas of the cabin - particularly for passengers in the rear. Sounds perfect, doesn't it? Well, some might say that there's a catch.
BMW has achieved spatial gains by scrapping the old rear-wheel drive architecture – yes, that's right purists, the BMW 1-series is no longer a rear-wheel driven car. How this will affect the driving characteristics of the new 1-series remains to be seen, but BMW will be the first to tell you that the majority of people who drive in this particular segment of car care much more for practicality than they do which wheels are driven.
While we are on the subject of performance, now is probably a good time to tell you about engines – 5 will be available from launch consisting of 3 diesel and 2 petrol units. The line-up begins with the '118i', a 1.5-litre 3-cylinder turbo petrol engine producing around 138bhp. From there, the diesel engines come in, badged '116d', '118d' and '120d'. The latter comes exclusively with BMW's 'xDrive' all-wheel drive system and features an impressive 187bhp while achieving north of 48mpg on new fuel efficiency testing procedures. Both the 116d and 118d are front wheel driven only and offer slightly improved economy and CO2 figures at the expense of power.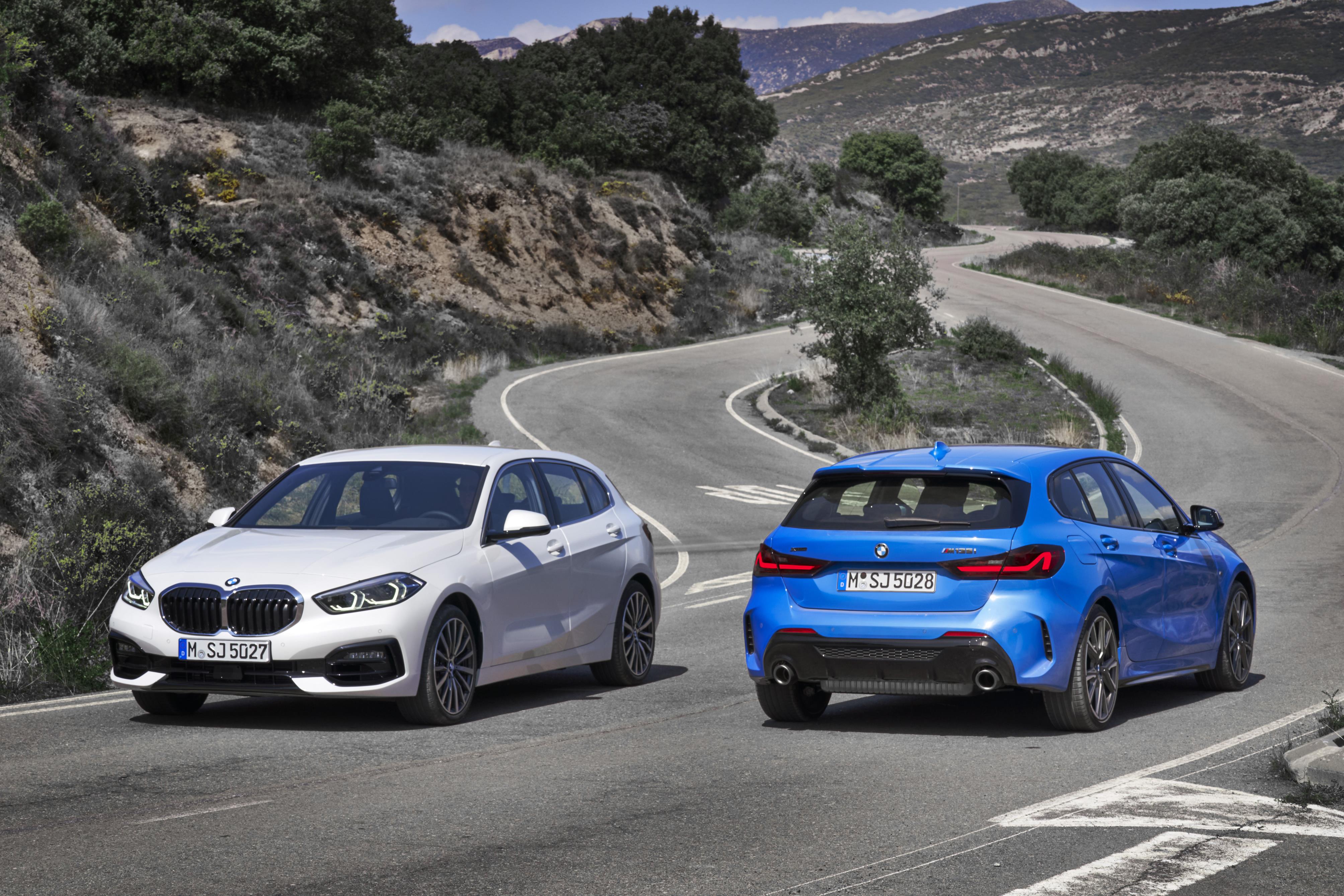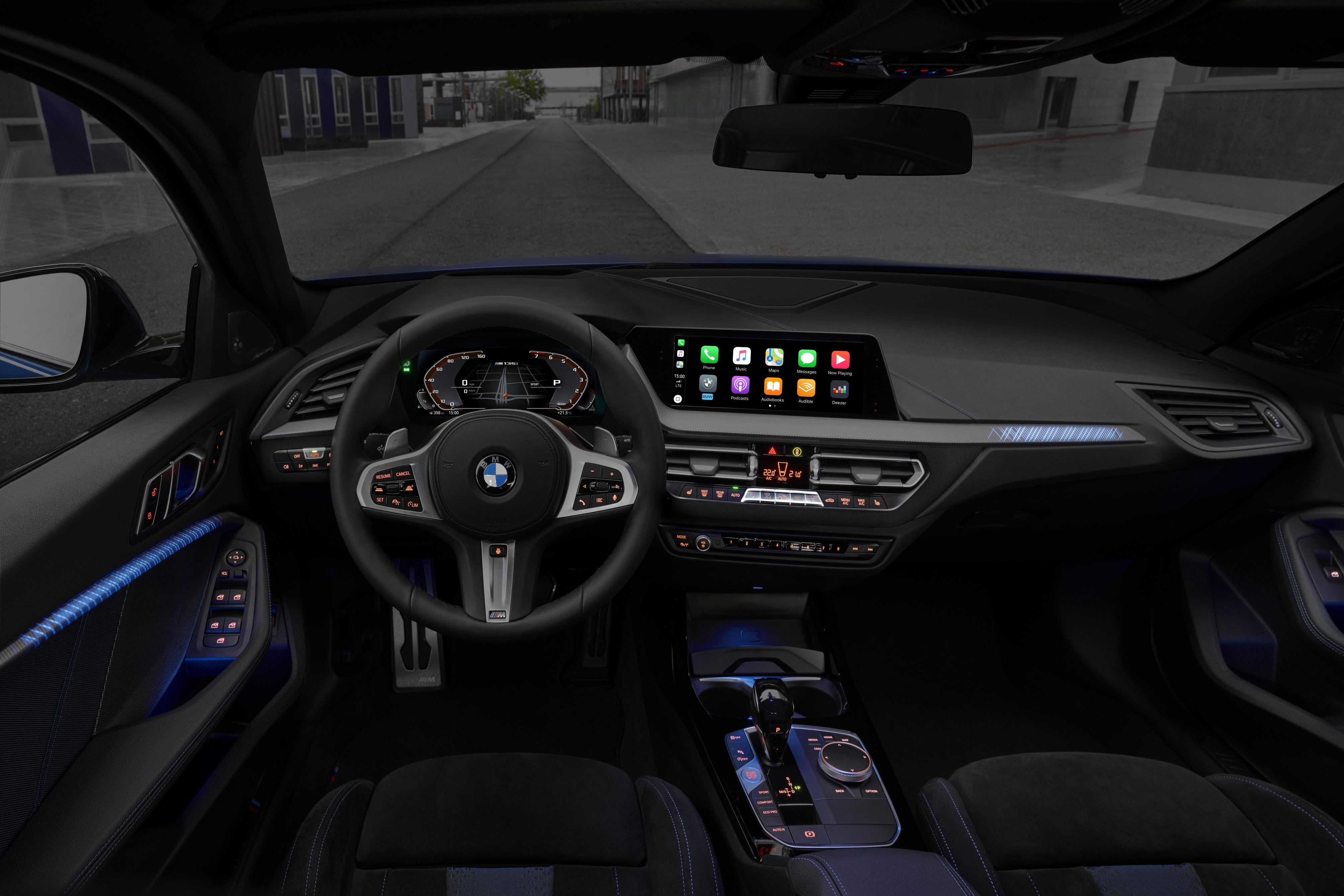 Headlining the launch of the all-new 1-series is the 'hot' version – the M135i. In pursuit of efficiency and lower emissions, this model now utilises a 2.0-litre 4-cylinder unit. It's the most powerful 4-cylinder engine BMW has ever produced, with over 300bhp sent to all 4 of the wheels as this model also features the xDrive all-wheel drive system as standard. It also comes with an 8-speed automatic gearbox with paddle-shift as standard. In other engines in the range a 6-speed manual is provided as standard with a new optional 7-speed auto available to order for the 116d and the 118i models.
It goes without saying that a new car will feature new technology. Much of the new technology of the all-new 1-series is taken directly from the larger 3-series, so more advanced items such as configurable digital dials and a heads-up display are available and all cars get LED headlights, cruise control, parking sensors and air-conditioning as standard. You now also have the option of speaking to your 1-series, with the 'Intelligent Personal Assistant' able to carry out requests after you've made it listen by saying 'Hey, BMW' and the new digital key system found in the 'Comfort Access' package allows you to use your NFC-equipped smartphone to enter your vehicle by holding it against the door handle.
Not everyone will agree with BMW's decision to drop rear-wheel drive, but the company isn't wrong when it says the majority of people aren't too fussed about where the power goes. The increased levels of space and improved technology will be giving the Mercedes-Benz A-Class and the Volkswagen Golf a lot to worry about.