Search for your Best Deal
Ford Mustang Lease Deals
After 50 long years, the definitive American muscle car is now available as a UK-spec car. Lease the Ford Mustang on Synergy business and personal agreements.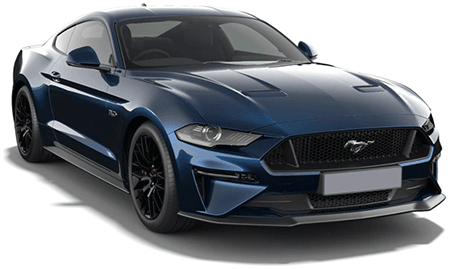 From
£504.98
+ VAT
From
£605.98
Inc VAT

Ford Mustang Lease Deals
After 50 long years, the definitive American muscle car is now available as a UK-spec car. Lease the Ford Mustang on Synergy business and personal agreements.

From
£504.98
+ VAT
From
£605.98
Inc VAT

11,236 independent 5 star
feefo reviews
FORD

quick

Models
select
(2)
See what Synergy
customers are saying
Our business is built on repeat orders, recommendations and referrals. We're passionate about delivering an excellent customer experience. 
Anonymous User
Excellent communication through out the process. Clear pricing and good after delivery contact.
Posted 15 hours ago
N T R Ltd
Excellent customer service
Posted yesterday
Grenrose Scaffolding Limited
Glyn was very helpful and the service provided was great!
Posted yesterday
Anonymous User
Good customer service
Posted yesterday
Gracis Consulting Limited
Excellent communications and customer liaison
Posted 2 days ago
what our
FORD MUSTANG Customers say
Kelly
We are loving our new car exactly what was described enjoy it for at lease tearm
Posted one year ago
Anonymous User
Posted one year ago
Tenjin Consultants Ltd
Fantastic range, fun to drive, very nice full length sun roof. Great navigation system almost rivalling Tesla.
Posted one year ago
HMK MANAGEMENT LTD
My first EV and it is awesome
Posted one year ago
Terry Sinclair
Fantastic car ! Tom worked hard to get me this fantastic car from start to finish it only took around 5 weeks to be driving away. the wait time on…
Posted one year ago
Ford Mustang Business & Personal Car Leasing Offers
The definitive muscle car, the Ford Mustang lease is an American legend making its home right here in the UK.
Few cars in motoring history come with a name as evocative and as romantic as the Ford Mustang. This is the muscle car, traditionally V8 powered and embodying the spirit of freedom and adventure.
The first Mustang arrived in 1964 in the USA and was an instant success, quickly beginning its journey to becoming one of the World's most desirable cars. Ford's format for the Mustang was fairly straightforward – build a beautiful, fast car at an affordable price. Four further generations followed that car before finally in 2015, Ford launched the Mustang as a global car. No surprise, the Ford Mustang lease has been a UK favourite.
Traditionalists will be pleased to know that the Mustang is still powered by a V8 engine – a normally aspirated 5.0-litre unit that produces 444bhp. An engine like this is an increasingly rare treat in the motoring world, with its torque-heavy 527Nm and high output making the Mustang a seriously fast car. Being a muscle car, straight-line performance is its forte, but gone are the days of American muscle cars struggling on European roads, the new Mustang can be really rewarding to drive on a twisty road thanks to its new suspension system. It also equips itself well over long distances, having a more compliant suspension than many sports cars, a setup that throws back to long inter-state journeys in its homeland.
If fuelling a thirsty V8 engine isn't your idea of fun, there are still Ford Mustang lease deals for you in the UK. Ford also does a 2.3-litre turbocharged 4-cylinder 'Ecoboost' engine that still produces 287bhp. This is still a very quick car and still a Mustang, but its improved economy may be more appealing to some Synergy customers.
Both engines come with a choice of either a 6-speed manual or a 10-speed automatic gearbox, as well as an array of standard equipment. The V8 'GT' also comes with 'Line Lock' a useful tool for performing controlled burnouts, a headline feature that always goes down well at car meets, though it will cause extensive wearing of your rear-tyres.
Iconic, alluring, and a true American hero, the Ford Mustang car lease is a very special car and the Ford Mustang leasing deals are also available at a great price – something that has always been a part of the Mustang way. Now's as good a time as any to opt for the Ford Mustang business lease or personal lease here at Synergy Car Leasing.
Our

FORD MUSTANG

Deals Include

NEW VEHICLES
We use our buying power and relationships with manufacturers' dealership networks to source brand new and pre-registered vehicles.

FREE MAINLAND UK DELIVERY
All vehicles are delivered free to a mainland UK address at a time to suit you. Trailer deliver may be available at an additional charge. Please ask your Account Manager for further information.

MANUFACTURER WARRANTY
All vehicles come with the manufacturer's warranty, road tax and breakdown cover. We also offer full service, maintenance and tyre packages - ask your Account Manager for details.
JOIN OUR
MAILING LIST
Be the first to receive exclusive special offers, news and information from Synergy Car Leasing. We will not pass your details to anyone else.
You can unsubscribe at any time. View our Privacy Policy.
TALK TO
OUR TEAM
CALLS ARE CHARGED AT YOUR STANDARD RATE & ARE INCLUSIVE IN YOUR MOBILE ALLOWANCE.
Lines are open:
Mon - Fri | 8:00 am - 7:00 pm
Sat - Sun | 10:00 am - 3:00 pm

Request a callback
ACCREDITATION
& PARTNERS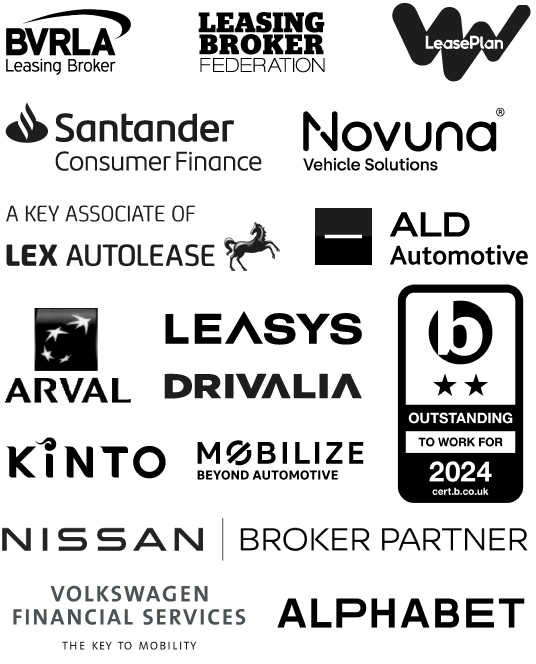 Synergy Automotive Ltd trading as Synergy Car Leasing is authorised and regulated by the Financial Conduct Authority (FCA) FRN 660618. Synergy Automotive Ltd trading as Synergy Car Leasing is a credit broker and not a lender.