Synergy drives the 'TCR', the final version of the Golf GTI – at least for now...
---
Over the past few years you could say there have been many special versions of the Volkswagen Golf GTI. There's the GTI, the GTI Performance, a Clubsport, a Clubsport Edition 40, a Clubsport S and now the GTI TCR. But, if you're going to lease a hot hatch, the Golf GTI should be your default choice.
Obviously, there's more than one reason this car has been so popular over the last few decades but speaking with a lease market perspective hat on, the GTI and its more powerful all-wheel drive sibling the 'R' are consistently excellent value for money and often on special offer. They're also bloody good fun to drive and we could quite easily end this article there, because if you're interested in leasing one, that's just about all we're going to need to tell you. However, the GTI TCR we drove recently is a little bit more special than the standard car and is the final version of the GTI that'll be released in this generation of Golf.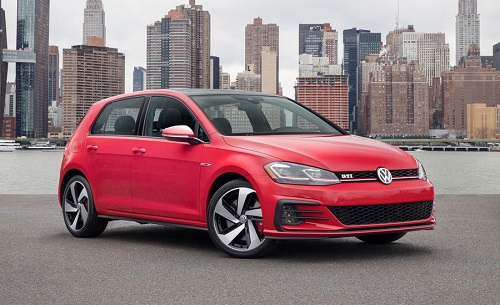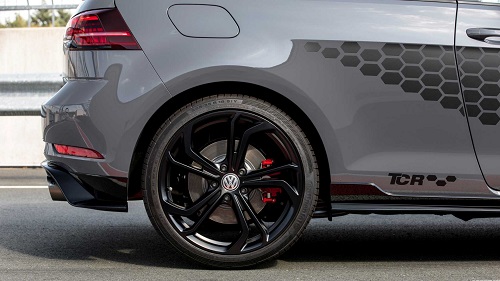 Over the standard Golf GTI, the TCR gets upgraded suspension and brakes, a stainless-steel exhaust and more power, bringing the 2.0-litre turbocharged 4-cylinder up to around 286bhp. There's no option of a manual gearbox - it's a 7-speed DSG automatic only - but it's a fast and efficient unit. Swapping back to our driving enthusiast hat, if you'd miss a 6-speed manual in one of these, the GTI Performance is able to offer one. The benefit of the DSG from a performance perspective is faster gear changes, 0-62mph in the GTI TCR takes just 5.6-seconds, a seriously impressive time for a front-wheel driven hatchback.
So, that's the engineering side of things taken care of. What else makes the GTI TCR special? Well, inside you get some new seats with a TCR-specific design and the usual selection of VW gadgets and infotainment. As usual with Volkswagen you also get a long options list, with one such option being that of the decals which do make your TCR stand out just that little bit more from the common spotted GTI. A more serious extra is the wheels and tyres - you can opt for 19-inch alloys which will come with an upgraded tyre for extra grip as well as Volkswagen's 'Dynamic Chassis Control' which should help offset the harder ride and slight drop in ride height that come with the 19's.
As you might expect, the Volkswagen Golf GTI TCR is towards the more expensive end of the hot hatch segment, so if you're looking for a lower cost option, we've a solution to that called the Seat Leon Cupra. It features the same engine, same gearbox, same platform and almost identical performance figures at a lower price point. Should the TCR be just out of reach, opting for a Leon Cupra will put just as much of a smile on your face. Alternatively, if you really want to say you own a Golf GTI, then the GTI Performance is still a superb car and undoubtedly a motoring icon. Really, the GTI TCR is just a send-off for the outgoing Golf. It's been fun, and like thousands of others out there, we just can't wait to see what VW comes up with next.