The 1st August not only marks the beginning of the month, but also a day of celebration for the historic county of Yorkshire – Yorkshire Day!
---
At Synergy we deliver cars to our clients from Land's End to John O'Groats, and, based in the beautiful North Yorkshire spa town of Harrogate, we're proud of our hard-working Yorkshire values which help us serve our clients up and down the UK.
Through this hard work, Synergy has achieved the title of the UK's No. 1 Leasing Broker of the Year 2018/19 by the Leasing Broker Federation. A key factor in achieving this reputable accolade, is Synergy's dedication to offering the best customer service experience, as recognised by 5 Years Consecutive Gold Trusted Service Awards from global independent feedback provider, Feefo. As a result of these efforts, since July 2015, Synergy has also sustained a 'world-class' Net Promoter Score (NPS) of 94, rivalling companies globally.
Supporting the Local Community
Being proud of Synergy's Yorkshire founding, a key part of Synergy's focus is working to support the local community. Synergy Car Leasing is the preferred vehicle leasing and rental partner to the tourism agency, Welcome to Yorkshire. Inspired by Welcome To Yorkshire's vision to ensure that every child in Yorkshire has access to a bike, the Synergy Team got behind the Yorkshire Bank Bike Libraries campaign and collected over 200 old and unloved bikes from the local community and donated them to Yorkshire Bank Bike Libraries, so that children and families can borrow a bike for free.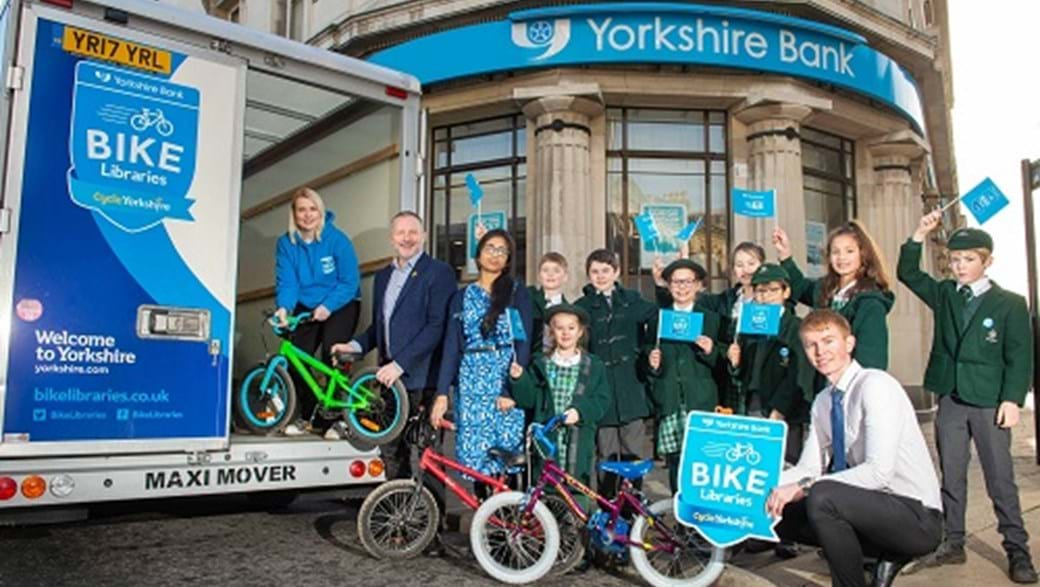 Synergy's Core Values
Synergy continually works to maintain its reputation for giving clients a great leasing experience by delivering an excellent customer service through industry knowledge, advice and quality customer communication supported by real value for money.
Reinforcing Synergy's reputation are 6 Core Values that lie at the heart of our business; around which all Synergy's activities and behaviours revolve:
Customer Commitment
The first core value on which Synergy has been built, is a commitment to delivering excellent customer service and positive outcomes to customers. Customers are at the heart of our business and we are passionate about delivering an excellent leasing experience for every client, at every touchpoint with Synergy Car Leasing. We do this by ensuring we understand a customer's needs, requirements and expectations. We do what we say we will do.
Communication
We ensure that we communicate internally and with our customers in a professional, timely and relevant manner. We communicate clearly. We listen carefully and with empathy and respond appropriately. We treat all our colleagues and our clients with respect.
Consistency
We are a determined and focused team, committed to consistently delivering results. We take responsibility and go the extra mile
Energy
Put simply, we work with energy, passion and enthusiasm. Working in a positive, energised environment helps to ensure a positive experience is achieved in all processes and communications.
Integrity
Acting with integrity and honesty at all times is at the heart of what we do. We are trusted by our clients, people, partners and suppliers. We behave with understanding and humility. We're down to earth and don't take ourselves too seriously.
Best Outcomes For All
We work together as a team to deliver best outcomes for customers, our people, suppliers and partners. We are a focused team who take ownership and are committed to delivering results. We are prepared to go the extra mile to deliver results for the business and ensure that customers remain at the heart of our business and receive a positive outcome. The business rewards hard work and success.
Going forward, Synergy intends to continue supporting the local Yorkshire community where possible, upholding its reputation for giving clients a great leasing experience, and ultimately representing its home county in the best way possible!
Happy Yorkshire Day!