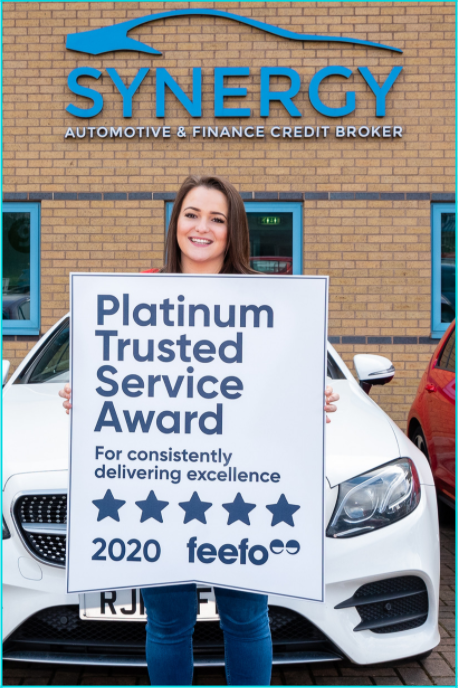 YOUR FEEDBACK IS VALUABLE TO US! 
Providing an excellent customer experience to our clients has been at the heart of our operations since Synergy was founded back in 2006. We've achieved the Feefo Gold Trusted Service Award for over five consecutive years and in early 2020 we were awarded the Feefo Platinum Trusted Service Award in recognition of the best-in-class customer experience we consistently provide.
Collecting feedback is much more than just recognition in the form of awards, however. It gives us an opportunity to thank our team for their hard work and we frequently review our customer's feedback within the team, giving kudos for the fantastic feedback they receive.
We also use our feedback to put things right when we need to and, even though negative reviews are few and far between, we're able to identify areas for improvement. We make sure to call each and every customer once their vehicle has been delivered to make sure everything has gone smoothly and that they've been 100% satisfied with the service they received.
Independent review platform, Feefo remains our main channel for collecting customer feedback and it's the platform we shout about on our social channels and website; however, we also welcome reviews and feedback on all other platforms, including Trustpilot, Google and more.
Customer feedback is valuable to us, and we love to hear what you think!